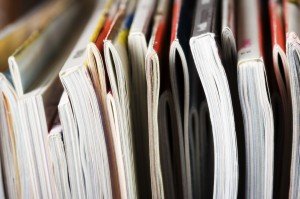 Articles on Smartsettle ONE, ODR, and eNegotiation
Smartsettle is the multiparty eNegotiation System that reduces time, cost, and stress for decision-makers in all types of cases. It clarifies tradeoffs and understands how negotiators become satisfied on both quantitative and qualitative issues. Smartsettle's Internet network connects parties located anywhere in the world by means of a patented neutral server that manages private information and keeps it confidential and secure. Using powerful optimization algorithms,  Smartsettle can quickly transform conflicting objectives into fair and efficient solutions.
Below are some articles to help you better understand Smartsettle and the technology behind it.
Ways to use Smartsettle

Smartsettle is applicable to virtually any situation where there are multiple decision makers with conflicting objectives. Smartsettle's primary function is to support decision makers, whether individually, in groups or in opposing teams.
ODR and eNegotiation

This is a chapter written by Ernest Thiessen, Paul Miniato and Bruce Hiebert in
Online Dispute Resolution: Theory and Practice
A Treatise on Technology and Dispute Resolution
Mohamed S. Abdel Wahab, Ethan Katsh and Daniel Rainey ( Eds.)
January 2012

"Getting to Yes" on ODR Technology

Experienced technologist and iCan staffer Paul Miniato shares his personal thoughts on some of the human challenges involved in creating a global ODR infrastructure.

July 13, 2010
| | |
| --- | --- |
| | A look at current challenges and opportunities with negotiation support systems. |
 

The Essential Mediator

An article that explains how Smartsettle, powered by sophisticated optimization algorithms at a neutral site that securely manages confidential data without human intervention, becomes the ultimate unbiased intelligent mediator.
Smartsettle and A Beautiful Mind

The link between Smartsettle and the popular movie released in 2001 documenting the true story of John Forbes Nash, Jr.