Smartsettle Simulations
Smartsettle is a generic tool for decision-makers with conflicting objectives that wish to reach a formal agreement. Listed below are a few situations where Smartsettle can be applied. Illustrations have been developed for many of these.
Family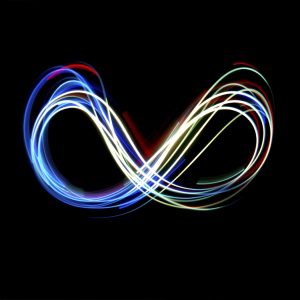 Insurance
Workplace
Community
Real estate
E-commerce
Internal affairs
Strategic planning
Supply agreements
Labour-management
Contract negotiations
Organizational visioning
Government & international
Business mergers and acquisitions
Resource planning and development
Smartsettle ONE Simulation – Focus Group Negotiation

The context for this simulation is a negotiation between a Focus Group Member and the CEO of Smartsettle. Focus Group Member, who is known to be an experienced lawyer, negotiator, and businessman, has volunteered to take Smartsettle ONE for a test drive. He will negotiate the amount that Smartsettle will donate to his favorite charity in return for ten minutes of his time filling out a questionnaire.
| | |
| --- | --- |
| | The context for this simulation is a negotiation between a Potato Processing Company and Farmers that grow the potatoes. Company has been using water from the nearby river and polluting it with the waste so much that potato yields have decreased. |
| | |
| --- | --- |
| | El contexto de esta simulación es una negociación entre una empresa y los agricultores que cultivan las patatas. La compañía ha estado utilizando el agua del río cercano y de contaminar con los residuos tanto que los rendimientos de papa han disminuido. |
| | |
| --- | --- |
| | This article is based on a labor-management collective agreement that was simulated during ADR Cyberweek 2002. |
| | |
| --- | --- |
| | A negotiation of a complex steel strap supply agreement between a buyer and a seller was simulated for Cyberweek 2003. |
| | |
| --- | --- |
| | This document illustrates the Smartsettle Online Dispute Resolution System for a very simple application to employee-employer dispute resolution. |
| | |
| --- | --- |
| | Smartsettle is a powerful negotiation support system designed to speed up the process and produce better agreements for many types of situations, from small, simple cases to large and complex multiparty cases. A wide range of cases can be found in the insurance industry, although many cases boil down to relatively simple problems such as the one illustrated in this paper. |
A lecture* prepared by

Dr. Ernest Thiessen

for an online ODR course at

UMass Online

. This lecture provides students with background theory useful in any negotiation.
| | |
| --- | --- |
| | This workplace dispute simulation of the hypothetical Smith vs Lawrence case involves a federal agency employee who complains to the Equal Employment Opportunity Commission about discrimination. |
| | |
| --- | --- |
| | This paper briefly introduces the theory used in solving negotiation problems with web-based negotiation support systems and then describes a new product and negotiation process called Smartsettle that uses optimization to take negotiators "beyond win-win". |